Missouri State University students filmed at Fantastic Caverns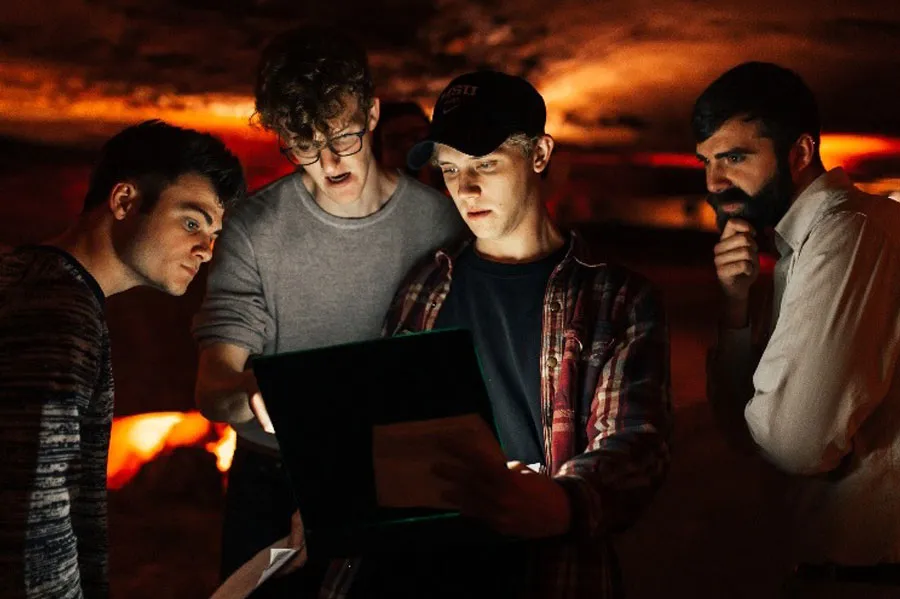 The Marketing Department at Fantastic Caverns worked with Missouri State University (MSU) students from various departments with a school film project. As one of many locations selected for the project, Fantastic Caverns' involvement with the experimental student film provided a unique opportunity to emphasize to the film crew the need for care and preservation of these natural underground phenomena. The name of the film is "What if it's Poison," and Fantastic Caverns provided an almost otherworldly natural landscape for a few of the scenes.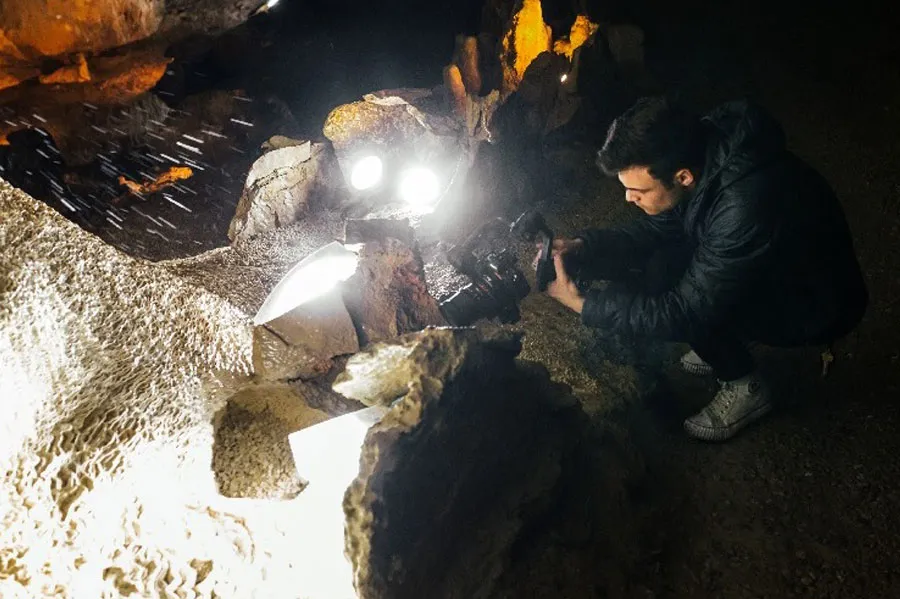 A lot of MSU students from different departments were a part of the film crew.
The film project had an inter-departmental team that included students studying Electronic Arts; Media, Journalism & Film; Theatre and Dance; and Fashion Merchandising and Design. The collective group of students working on the film called themselves "Fractal." There were more than thirty students within the Fractal collective and all of them had a role in the making of "What if it's Poison."
Numerous locations were needed to make the film a reality, and the scenes filmed within Fantastic Caverns might get audiences thinking about the world beneath their feet.
The film is roughly eighteen minutes, but it is packed with scenes showcasing a variety of locations around Springfield, Missouri, including Fantastic Caverns, Wilson's Creek National Battlefield, Dutch Maid Laundry and a few other select sites. "What if it's Poison" follows one woman's struggle to stay engaged in her relationships due to her dependence on technology. The film highlights the disconnection from the real world that now seems perpetuated with technology and social media, and works to showcase the importance of true connections, whether those are with nature, each other or simply with reality. "What if it's Poison" will be submitted to around 14 film festivals in 2019, and everyone within the Fractal collective is hoping it is received well by audiences.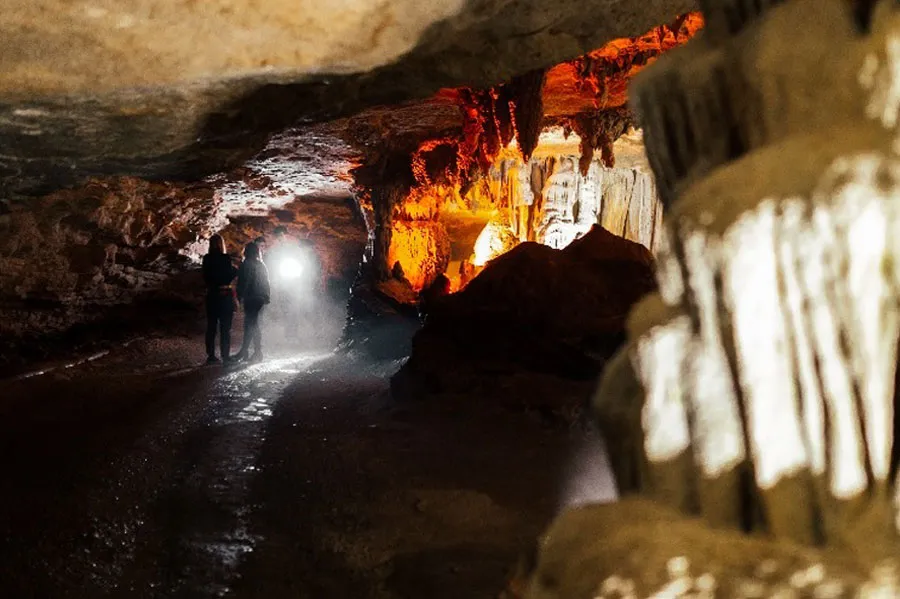 Fantastic Caverns welcomes chances for collaboration and promoting conservation.
The amazing thing about this student-lead short film is collaboration throughout the process. The Fractal film team worked with multiple locations, numerous time constraints, and incorporated students from multiple departments with varying schedules. With a large emphasis placed on education, the team at Fantastic Caverns jumped on the opportunity to be a part of the collaborative efforts of these ambitious Missouri State University students. And Fantastic Caverns provided a backdrop for a portion of their film. As with any location, there were time constraints, codes of conduct expectations, access limitations, lighting conundrums as well as unforeseen circumstances, but the film crew, while at Fantastic Caverns, worked efficiently and were quick to honor the limitations of where they could set-up and film.
Fantastic Caverns' involvement with the student film provided a unique opportunity to emphasize to the film crew the need for stewardship and preservation of these natural underground phenomena; Conservation is good business.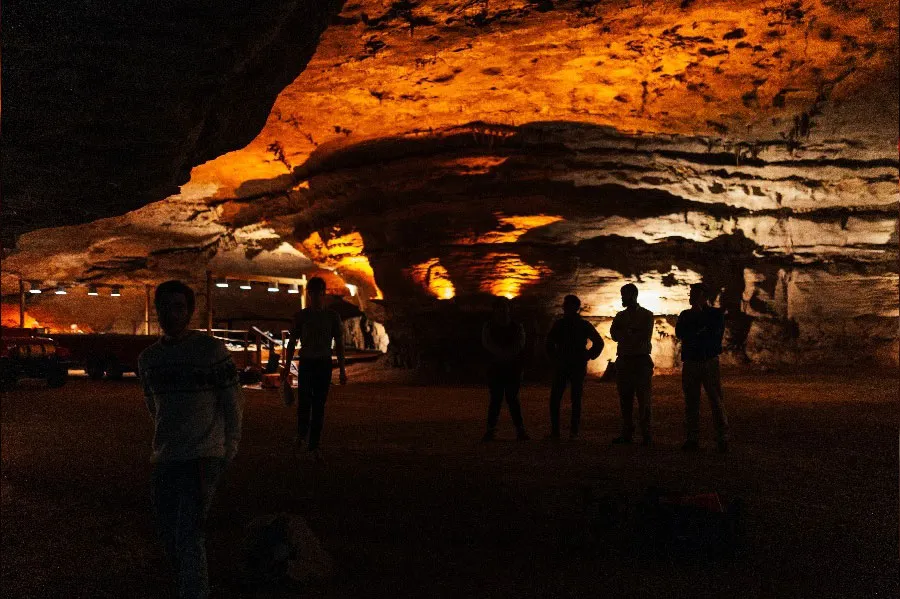 Fantastic Caverns was used as a location for this film project to help MSU students with their educational goals, but such an opportunity may not always be available. Fantastic Caverns is selective in allowing such access to protect the cave. At Fantastic Caverns, conservation and preservation efforts are funded through ticket sales. Three hundred sixty-two days a year, the team at Fantastic Caverns works diligently to encourage stewardship of caves and their fragile ecosystems, knowing a moment's carelessness could cause irreparable harm. The process that created Fantastic Caverns and left the Ozarks honeycombed with caves, springs, and sinkholes is an extremely slow one, and the team at Fantastic Caverns seizes any chance they have to educate people and encourage the preservation of these underground resources. The Ozarks might be considered a "Cave Factory," but caves take an extremely long time to develop and we need to protect the caves that exist today and all their inhabitants.
Photography by Bradley Balsters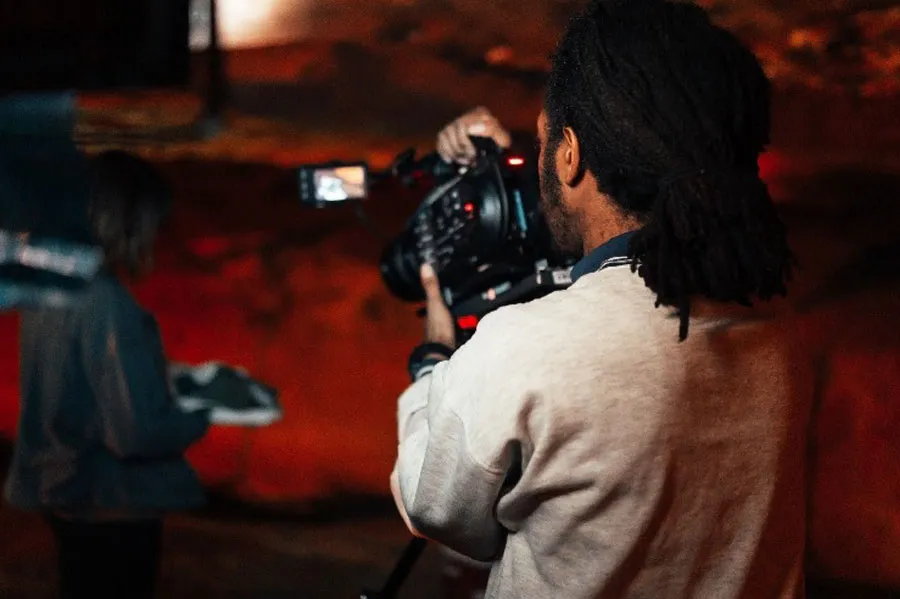 About the Author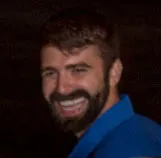 Hubert Heck
Director of Marketing
---
Hubert Heck is the Director of Marketing for Fantastic Caverns
Comments
Comments are disabled