Discovered by a Dog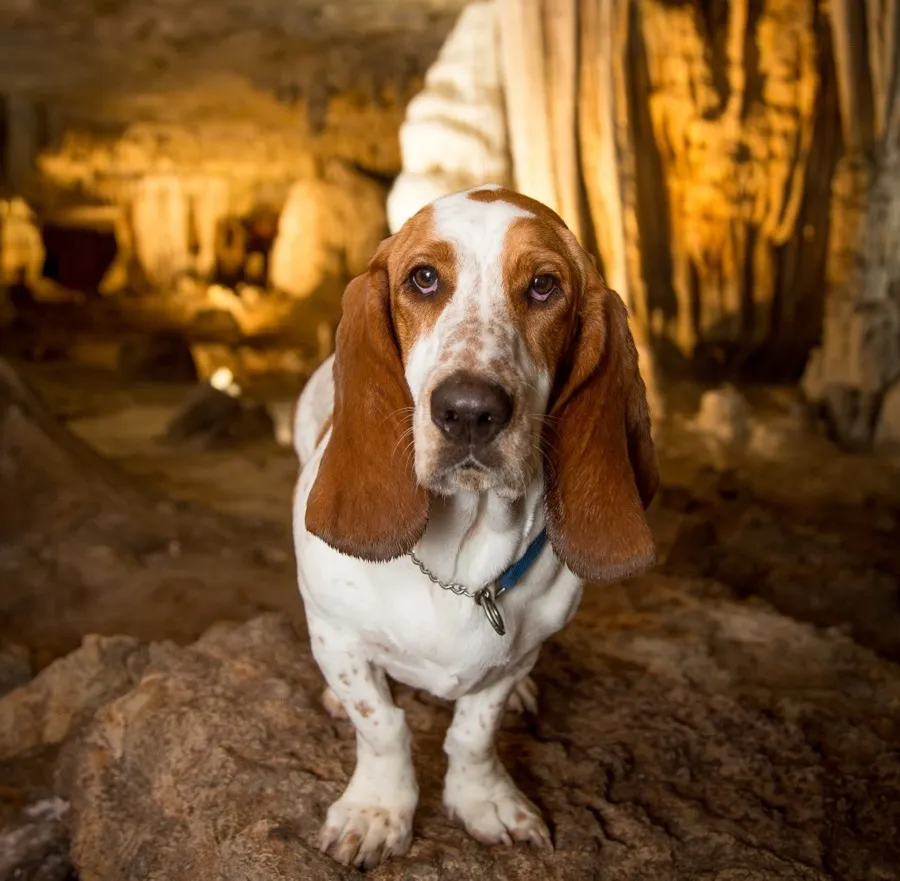 In the springtime of 1862, an Ozarks famer was out hunting with his bloodhound. John Knox was that Ozarks farmer, and he had made a home for himself in these Ozarks hills. Homesteading in the Ozarks was difficult, and having a hunting dog would have been useful in tracking down a potential meal.
Knox's bloodhound, and hunting buddy, was named Juno. Bloodhounds boast one of the largest olfactory centers of any canine, and can detect smells a thousand times better than humans. With such a great sense of smell, it's no wonder bloodhounds are easily drawn towards all sorts of scents and smells. And as Knox and his trusty bloodhound neared the Little Sac River, Juno began tracking the scent of an animal. Singling out the animal's smell, Juno quickly got caught up in the chase. Before long, Juno chased the animal into an obscured opening at the base of a bluff about 100 yards from the Little Sac River.
While tracking an animal, Juno the bloodhound disappeared into a small hole at the base of a bluff.
Driven by the smell, and following his nose alone, Juno quickly followed into the hole after the small animal. Once through the opening, Juno could not see anything. It was completely dark. Unable to see, Juno was not able to go very far into the hole, and was not able to locate the cave opening he had come in. Uncertain of his surroundings, Juno began to bark for help.
Juno was unable to find his way back to the surface, he was followed by owner John Knox and found inside the cave.
Fortunately, John Knox heard Juno barking from within the hillside. Knox returned to his homestead to retrieve supplies and a light source. Feeling more prepared, but still wary, Knox crawled through the small opening. Listening for the familiar barks with a light source in hand, Knox was able to safely retrieve his prized bloodhound, Juno.
That happenstance game chase that led Juno into, what is now known as, Fantastic Caverns' Hall of Giants, makes John Knox's trusty bloodhound, the first to discover Fantastic Caverns. Though Juno discovered Fantastic Caverns in 1862, it wasn't until five years later that the first exploration of the cave took place: twelve women from Springfield, answering a newspaper ad seeking explorers, ventured into the cave. Their names remain on a cave wall today.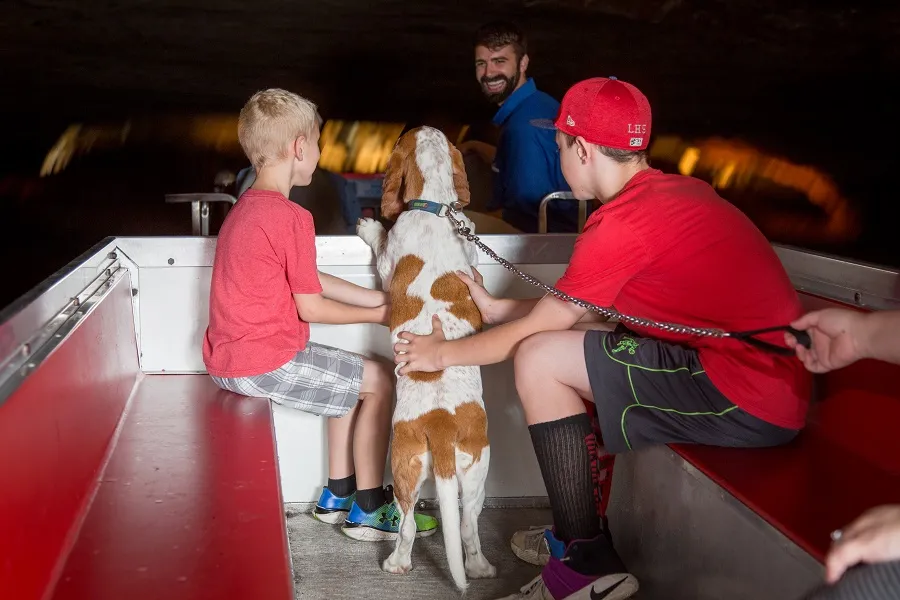 Fantastic Caverns is pet friendly. Fantastic Caverns was discovered by an Ozarks farmer, or more precisely, by his dog. Fantastic Caverns still welcomes pets to this day. Pets are more than welcome to accompany their people on the all-riding cave experience. Pets should be friendly and remain on a leash when visiting America's Ride-Thru Cave.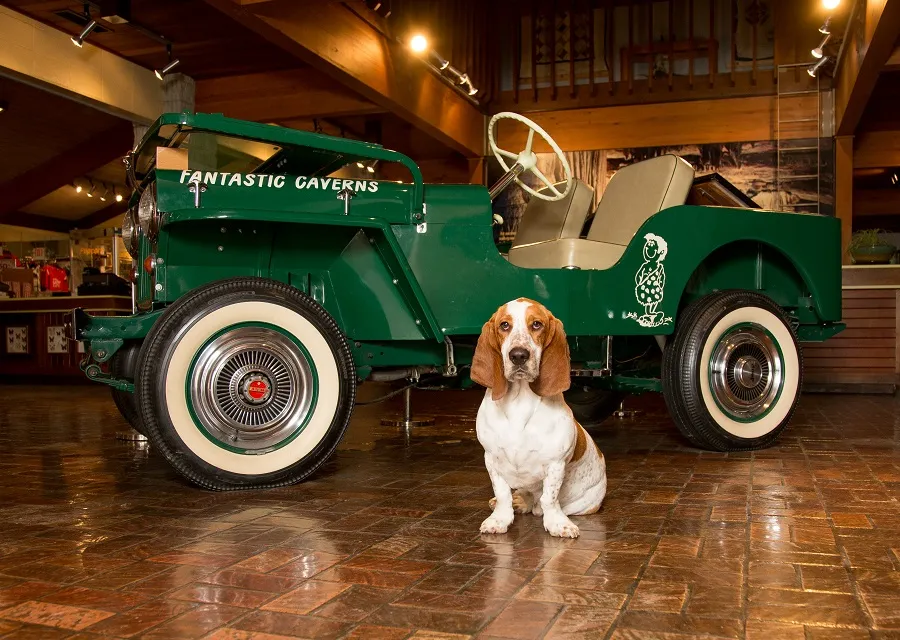 Getting away to the Ozarks doesn't have to mean saying goodbye to your pet. Nestled within these Ozarks hills, Fantastic Caverns in Springfield, Missouri welcomes you and your pet to enjoy a vacation together! Springfield makes it simple to explore with man's best friend. You and your pet will feel right at home in the Ozarks. Sit and ride along an ancient riverbed at Fantastic Caverns, America's Ride-Thru Cave! Fetch a few souvenirs from the cave's gift shop, Nature's Touch. Stay entertained for hours experiencing the abundance of nearby parks and multi-use trails.
About the Author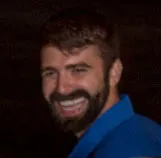 Hubert Heck
Director of Marketing
---
Hubert Heck is the Director of Marketing for Fantastic Caverns
Comments
Comments are disabled